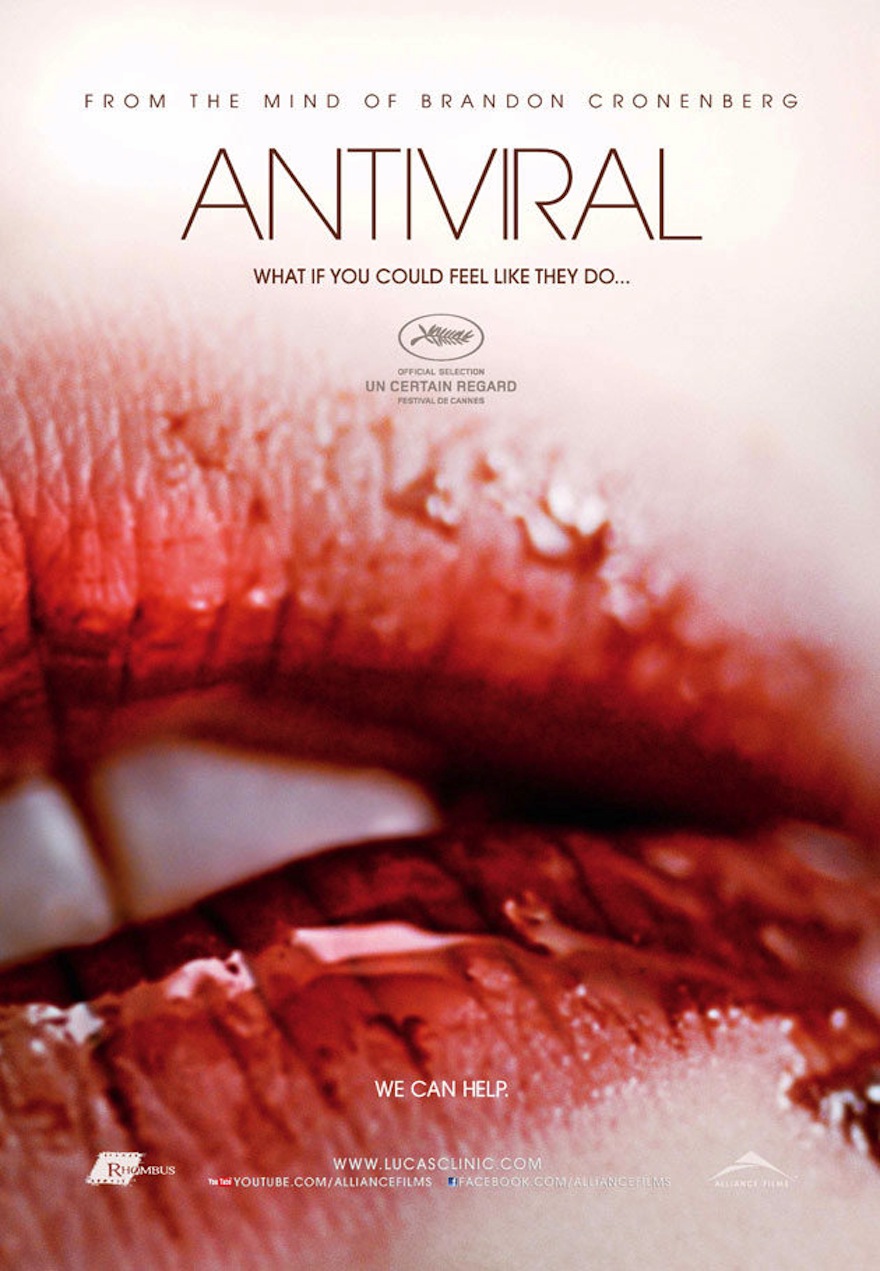 The Chicago Cinema Society is bringing Brandon Cronenberg's brilliant debut feature Antiviral to The Patio Theater for an exclusive theatrical run on:
April 19th thru April 24th
9:00 pm daily
Tickets: $7.00
This is one of the very best horror/sci-fi films of the year, and is not to be missed on the big screen!
Syd March (Caleb Landry Jones) is an employee at a clinic that sells injections of live viruses harvested from sick celebrities to obsessed fans. Syd also supplies illegal samples of these viruses to piracy groups, smuggling them from the clinic in his own body.
When he becomes infected with a mysterious disease afflicting super sensation Hannah Geist (Sarah Gadon), Syd becomes a target for collectors and rabid fans. He must unravel the mystery surrounding the disease before it's too late.
Antiviral has been gathering raves during its run on the film festival circuit, and has won a number of awards including: the Gold Hugo at the 2012 Chicago International Film Festival ("After Dark" Competition), the Carnet Jove Jury Award and Citizen Kane Award for Best Directorial Revelation at the 2012 Sitges Catalonian International Film Festival, and Best Canadian First Feature Film at the 2012 Toronto International Film Festival, in addition to being nominated for the 2012 Cannes Film Festival's "Un Certain Regard" award.
Check out the trailer below: