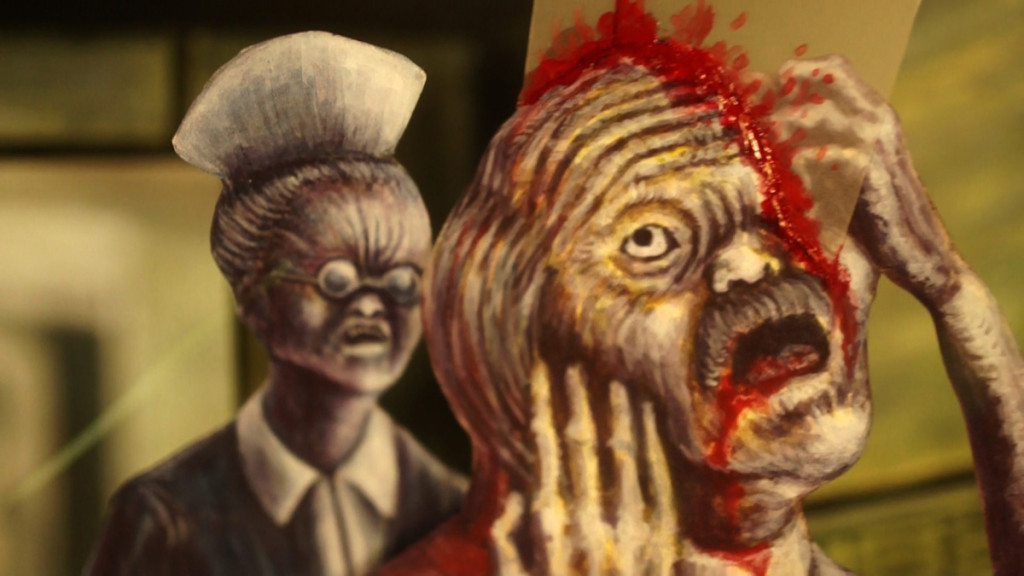 We are proud to be able to bring to America one of the most fascinating films that we had seen in all of 2013, THE BURNING BUDDHA MAN, with our friends over at Chicago Filmmakers on April 5th at 8:00pm. This insane, one-of-a-kind movie wowed audiences at film festivals all over the world! Created by first-time director Ujicha, "The Burning Buddha Man" uses a technique called "gekimation" in which paper cut-outs are shot live on camera against elaborately hand-drawn backgrounds like puppets. You've probably never seen anything quite like this before! Check out the trailer below:
Here is the synopsis:
"Sacred Buddha statues of Kyoto are being stolen in a series of crimes that are even stranger than one might first imagine — the true perpetrators, modus operandi and motivation for the thefts lie far beyond the threshold of familiar reality. High-school student Beniko is dragged into this waking nightmare when the statue at her family's temple is taken — and her parents slain in a most gruesome manner. Alone now and shaken to the core, Beniko is taken under the wing of the mysterious monk Enju. He claims to be a close friend of her parents, and to have insights into the enigma they are confronted with. Beniko is brought to Enju's sanctuary and given the liberty to roam its calm yet somehow unsettling grounds. When she discovers a secret room and its uncanny inhabitant, Beniko begins to realize that her situation is far darker and more disorienting than she can comprehend…"
Do not miss a very rare chance to see this amazing film! Here is all of the info:
THE BURNING BUDDHA MAN
Location: Chicago Filmmakers
5243 N Clark St. 60640
Date: Saturday, April 5th
Time: 8:00pm
Ticket price: $7.00 at door
Looking forward to seeing you all there!