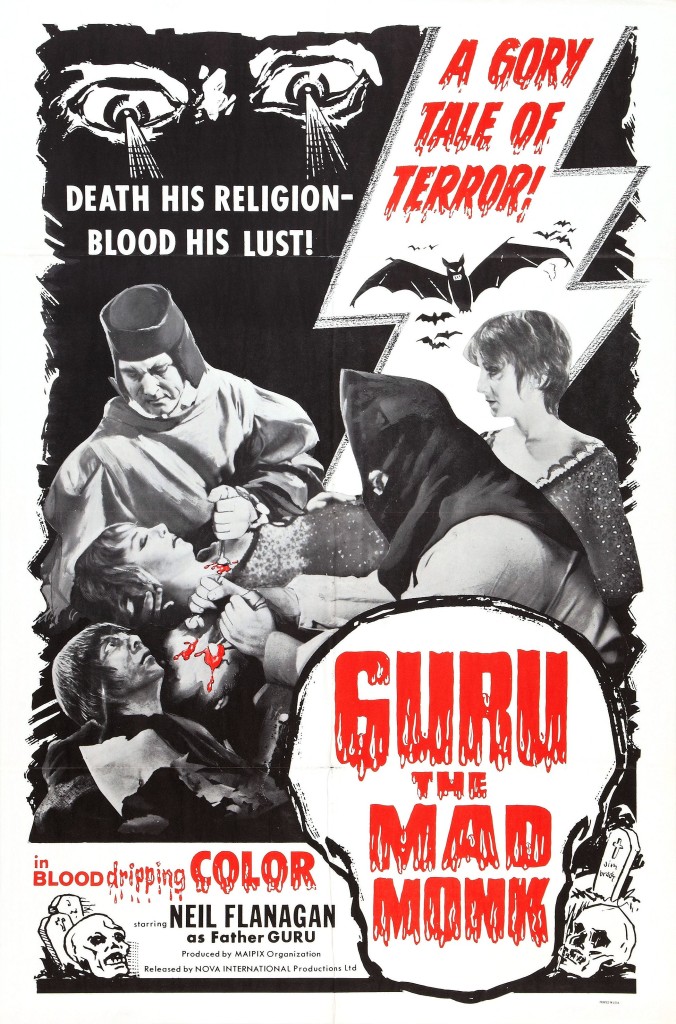 The Chicago Cinema Society and Facets Night School present a rare 35mm screening of Andy Milligan's "Guru, The Mad Monk" as part of this year's Fright School! The 35mm print is from The Chicago Cinema Society Film Archive.
This screening takes place Friday night, October 11th at Midnight at Facets Multi-Media! Presented by CCS programmer Jason Coffman, with a brief talk about Andy Milligan before the show and Q&A after.
Guru, The Mad Monk
1970, 62 minutes, dir. Andy Milligan
Andy Milligan was the quintessential grindhouse filmmaker, shooting movies for next to nothing and, legend has it, occasionally editing with his teeth and some scotch tape! Milligan was a control freak on a level that made Stanley Kubrick look positively relaxed: he built sets, sewed costumes, wrote, directed, edited, and basically did everything a person can do on a film set. There's no mistaking an Andy Milligan film for the work of any other director. His period pieces are particularly interesting, one of the best being "Guru, the Mad Monk," in which Milligan regular Neil Flanagan plays the titular insane "holy man" who uses his position to cover up his evil deeds.
$5 or FREE for Facets members! Check out the Facebook event page here, and keep an eye out for the full Fright School schedule coming soon from Facets!