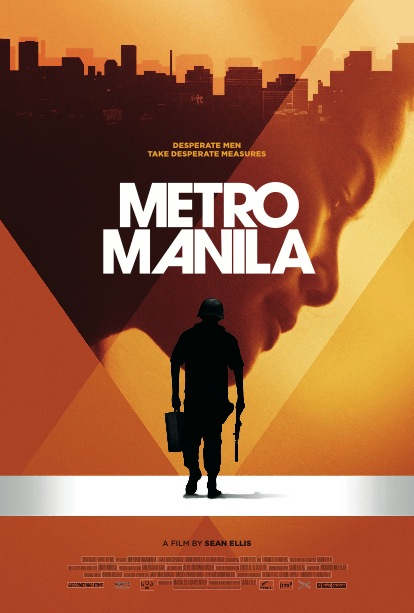 We are incredibly proud to the hosting the Chicago Premiere of one of our most favorite films of 2013, METRO MANILA, with our good friends at Chicago Filmmakers! This screening will be on October 11th at 8:00pm (details below). METRO MANILA has received many accolades and we are so excited to be able to bring this film to Chicago.
Winner of the Sundance Audience Award 2013
British Entry for the Best Foreign Language Film at the 86th Academy Awards
"Quietly brilliant . . . Poetic and near perfect" – Empire
"A smartly structured and atmospheric crime film" – Screen
"Beautiful with superb twists" – The Guardian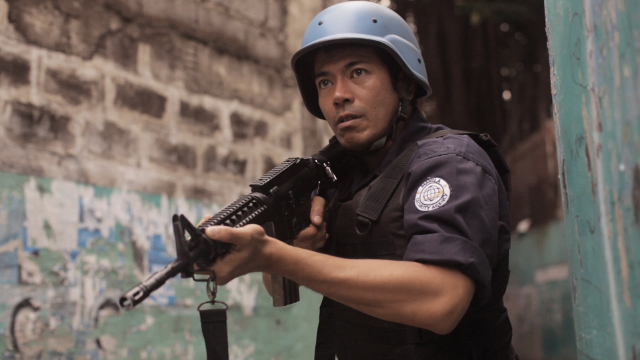 Synopsis:
Following a disastrous crop failure that all but destroys them, Northern Philippine rice farmers Oscar (Jake Macapagal) and Mai (Althea Vega) relocate to the Metro Manila region with their two infant daughters, hoping to start anew. They first move to Quezon City, but are almost immediately taken advantage of and robbed of the meagre savings they'd managed to hold onto. Now in a state of outright poverty, the family moves to a decrepit shack in the slums as a temporary step until things look up. Fate semi-smiles on Oscar when his military history impresses a former cop named Ong (John Arcilla) at a job interview. Ong takes an immediate shine to the desperate farmer and the two become partners, driving a heavily armoured car in some of Manila's most dangerous areas, picking up lockboxes and perpetually looking over each other's shoulders, chilled with the knowledge that a lethal robbery attempt could explode at any moment. Ong knows that last part all too well, having recently been wounded in a brutal holdup that left his partner dead. What seemed like a blessed opportunity opens up into predatory arteries of deceit and corruption. Oscar and his family are about to become caught up in every terrible thing that Manila has to offer.
An absorbing slow-burn thriller that took home an audience award at 2013 Sundance in 2013, METRO MANILA casts an illuminating gaze on the struggles of migrant families treading water amidst the dark underbelly of Filipino mean streets. It's a riveting human drama and one of the most realistic and tense crime films in recent years. Oscar-nominated director/co-writer Sean Ellis (THE BROKEN), a U.K. national shooting on unfamiliar ground with the most uncanny naturalism and ease, pulls you intimately into his characters' plights from the opening beats and never lets you go. His direction is perfect — and brilliantly put together — always one step ahead of the audience, twisting things off into places most unexpected with an agility that will amaze you. It's phenomenal filmmaking. It is a film that explores both the moral compromises forced by poverty and the cutthroat social dynamics that make bad choices all but inevitable. Above it all, it's a film about devotion and family, driven by the highest stakes, underscored with equal measures of hope and violence. You will be transfixed. (Mitch Davis, Fantasia Film Festival)
METRO MANILA
Digital Projection, 115mins
Location: Chicago Filmmakers
5243 N Clark St. 60640
Date: Saturday, October 11th
Time: 8:00pm
Ticket price: $8.00 in advance and can be purchased by clicking onto this sentence.
Looking forward to seeing you all there!