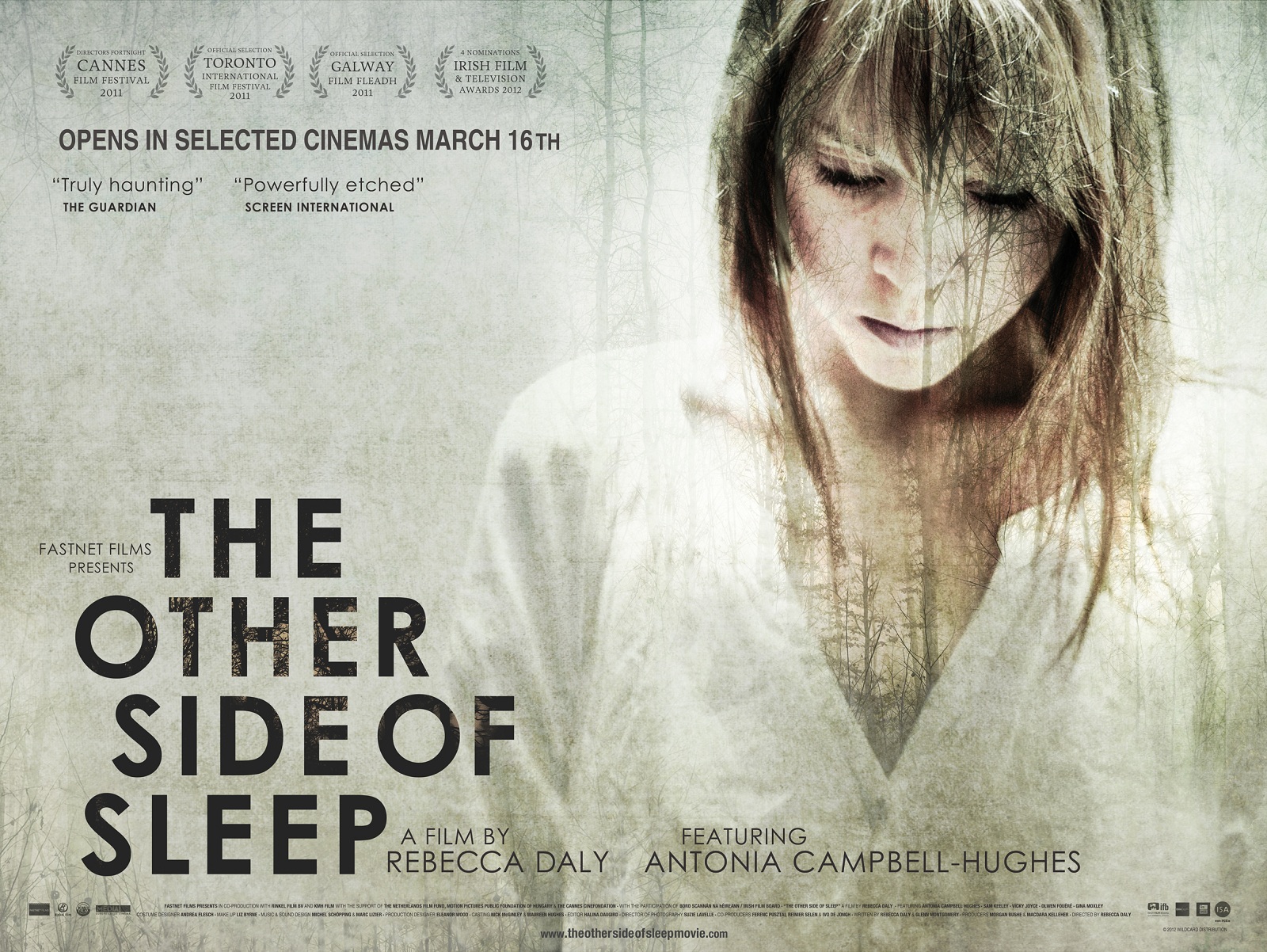 The Chicago Cinema Society is proud to present the CHICAGO PREMIERE of writer/director Rebecca Daly's feature film debut The Other Side of Sleep! This haunting, understated drama features Antonia Campell Hughes in a quietly powerful lead performance.
Synopsis from the Factory25 site:
"Arlene (Hughes) is a ghost in her own life. She lives in a small town in the midlands – surrounded by field after field, woodlands and laneways to disappear down and never come back. One morning she wakes in the woods beside the body of a young woman. Someone watches from the trees. The body is soon discovered and suspicion spreads through the community. Increasingly drawn to the girl's family – her grieving sister and accused boyfriend, Arlene barricades herself in at night, afraid to sleep. Haunted by grief buried and delayed, Arlene's sleeping and waking realities soon blur. And all this time someone is watching her."
"Flirts with dreams and reality; under-stated yet powerfully etched." – Fionnuala Halligan, Screen Daily
"A hazy sort of fever dream… a very promising debut for Daly." – Todd Brown, Twitch
"Highly atmospheric… The Other Side of Sleep takes us to some very dark places indeed." – Noel Megahey, The Digital Fix
The Other Side of Sleep will play at the Patio Friday, March 1st at 10 p.m. and Saturday, March 2nd at 3 p.m.
The Other Side Of Sleep Official Trailer from The Other Side of Sleep on Vimeo.