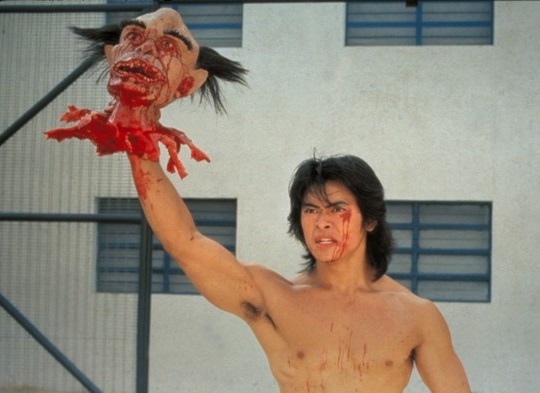 The Chicago Cinema Society was formed out of our immense love for cinema. We have been very fortunate to have been able to track down and screen 35mm prints for films that we love that have been thought to be lost and/or no longer exist. On April 13th, we will be sharing with you one such 35mm print:
RIKI-OH: THE STORY OF RICKY
)
We have so much love for this film and cannot be happier than to be able to share this print with you. Come out to the Patio Theater to see one of the best live action manga translations ever committed to celluoid! One of the most charmingly gory films of all time! There is one night only to be able to see RIKI-OH and that is April 13th! This might be the only chance in your lifetime to be able to see this 35mm print, DO NOT MISS IT!!!