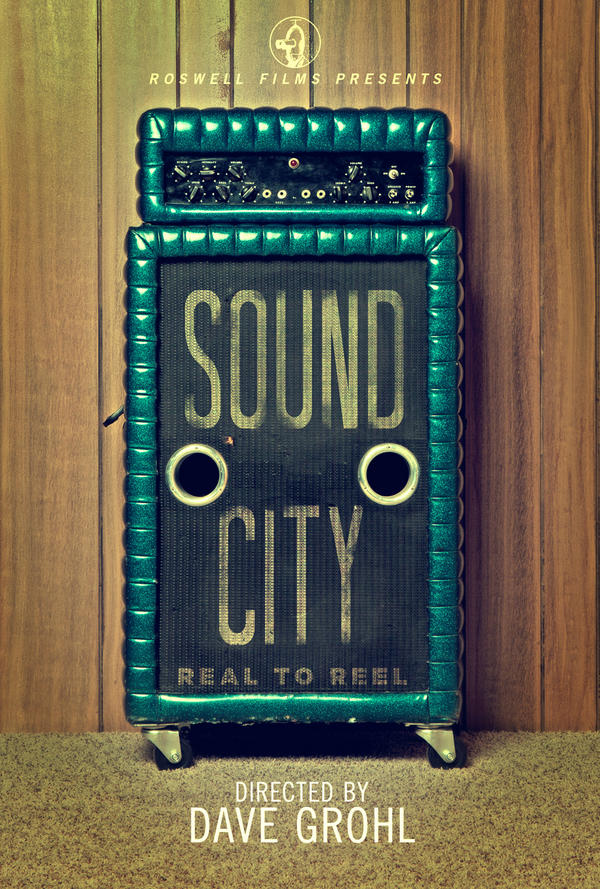 The Chicago Cinema Society is super excited to announce that we will also be collaborating with the stunningly beautiful Patio Theater! We will elaborate more on our collaboration  a lot more in the near future. We are happy to announce our first screening with the Patio Theater SOUND CITY which is directed by Dave Grohl.
Multitalented musician Dave Grohl of the Foo Fighters and Nirvana fronts a mission to resurrect the rapidly vanishing human touch behind the creation of music. When Sound City, a fabled recording studio, opened in 1969, it boasted a one-of-a kind recording console. Tucked away behind train tracks and dilapidated warehouses in the sunburnt San Fernando Valley, Sound City became rock 'n' roll hallowed ground where music's megastars captured their magic on analog tape for three decades.
The advent of the digital age ultimately sounded the death knell of Sound City. Grohl cobbles together a troupe of iconic musicians and singers who once called the studio home. Stevie Nicks, Neil Young, Tom Petty, Trent Reznor, Rick Springfield, and Paul McCartney are just some of the legends who jam with Grohl and create a brand-new album on that revered soundboard. Fasten your seat belts. SOUND CITY, Grohl's outstanding filmmaking debut, rocks the silver screen, not only unearthing music history but making it as well.
We will be screening SOUND CITY at The Patio Theater on February 8th, 9th and 11th. Tickets will be $7.00. Exact screening time will be announced on the Patio's web page soon which can be found by clicking onto this sentence. Also note that we have our own tab on their web page where we will have more information on our screenings. Check out the trailer below. Hope to see you all soon at the beautiful Patio Theater!