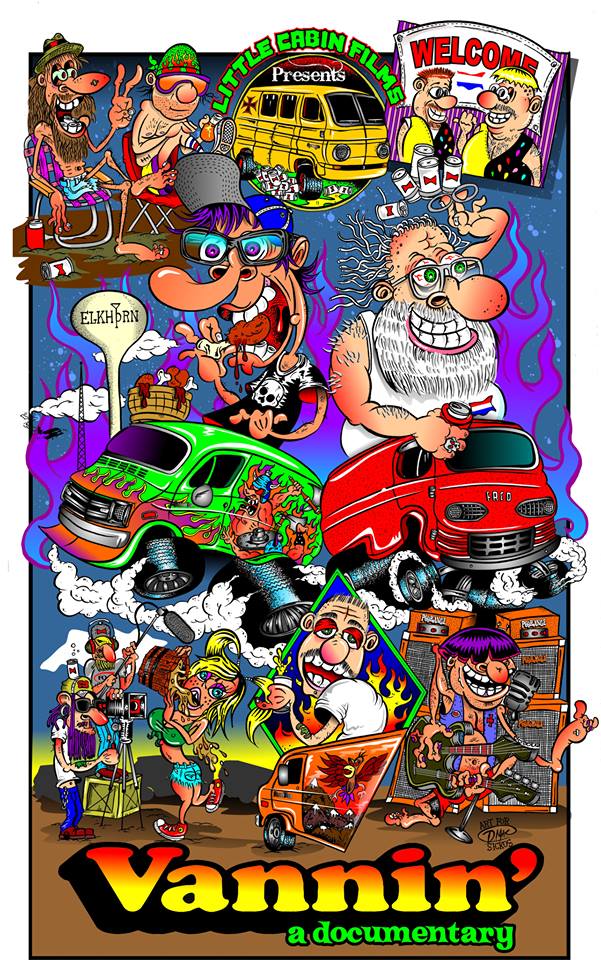 The Chicago Cinema Society and Little Cabin Films Inc present a special "sneak preview" of Vannin' – The Movie at the Patio Theater on Saturday, November 16th!
Doors at 6:30 p.m., show starts at 7:00 p.m.
$5 – CASH ONLY
Discussion with Filmmakers and Vanners to follow screening. (Nick Nummerdor, Andrew Morgan, Howard Furtak, & David "Matchstick" Brooks)
"Vannin' – Its a way of life"
Often thought of as the outcasts of the automotive world, Vanner's and their vans provide an extraordinary glimpse into a a subculture that saw it's rise and high-water mark in the late 70's. Vans were everywhere back then. They became affordable rolling rooms filled with shag carpet, bubble windows, moon roofs, wet bars, and full size beds. The customized van was representative of a parent's worst nightmare and a young person's wet dream. But, just as fast as they rose in popularity, they faded; leaving only an echo on american pop culture.
This film by Nick Nummerdor and Andrew Morgan features interviews with hardcore Van enthusiasts taken over the course of six days at the 40th National Truck-In (known as the Van Nationals) in Elkhorn, WI. Set to a roaring soundtrack by RED DESERT( Easyrider Records), Heavy Times (HoZac Records), & DANAVA (Kemado). Vannin' is a glimpse into an unusual American subculture. (58 minutes)
Directed by Andrew Morgan and Nick Nummerdor
Trailer:

Vannin' – A Documentary Trailer from Little Cabin Films on Vimeo.