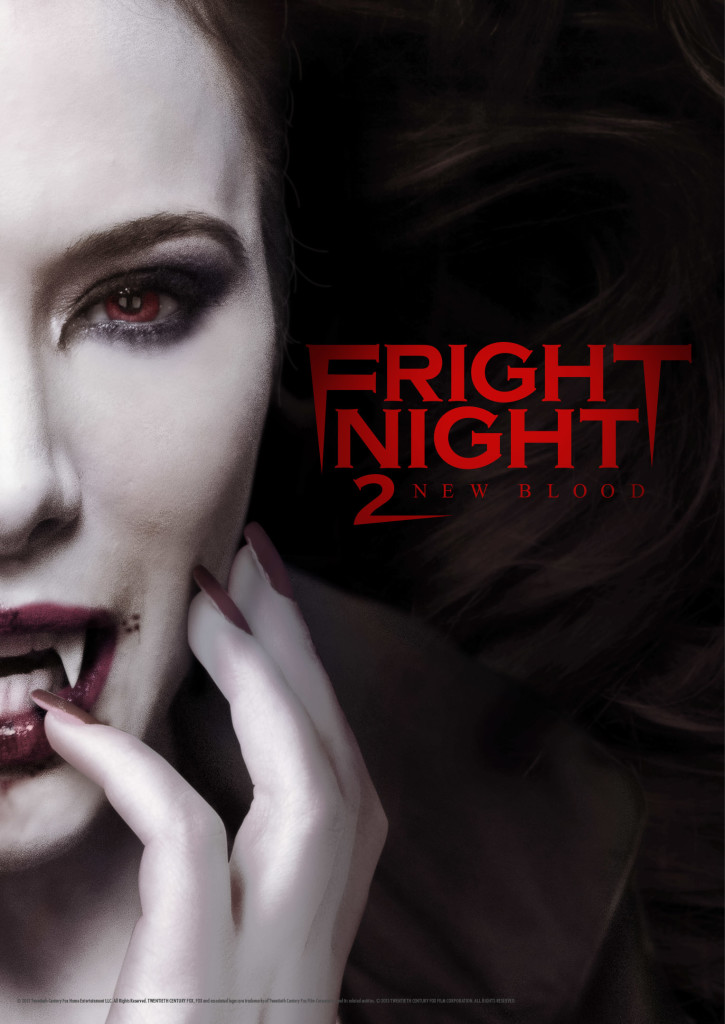 The Chicago Cinema Society is excited to be partnering up with our good friends over at Fangoria to present a FREE SCREENING of the Chicago premiere of FRIGHT NIGHT 2: NEW BLOOD which is directed by Eduardo Rodriguez (CURANDERO, FEAR ITSELF) and written by Matt Venne (BAG OF BONES, MASTERS OF HORROR, WHITE NOISE 2). FRIGHT NIGHT 2 stars Will Payner (ELFIE HOPKINS), Jaime Murray (DEATHS OF IAN STONE, Lila from season two of DEXTER), Chris Waller (INBRED) and Sean Power (BAD KARMA). This screening will be at The Patio Theater. You will not need to RSVP tickets for this free screening. Seating will be first come, first served so make sure to get to the Patio Theater rather early. Here are the specifics:
FRIGHT NIGHT 2: NEW BLOOD (Chicago Premiere)
Where: The Patio Theater (click onto this sentence for specific directions)
When: Tuesday, September 24th
Time: 8:00pm
Price: $0.00 (aka: FREE)
Synopsis: By day Gerri Dandridge is a sexy professor, but by night she transforms into a real-life vampire with an unquenchable thirst for human blood. So when a group of high school students travel abroad to study in Romania, they find themselves ensnared in Gerri's chilling web of lust and terror. Charley and "Evil" Ed must stop Gerri from drinking and bathing in the blood of a "new moon virgin," which just so happens to be Charley's ex-girlfriend, Amy. They enlist help from Peter Vincent, the vampire hunting host of a reality show called "Fright Night," to drive a stake through Gerri's plan and save Amy from a fate far worse than death.
Trailer:
)