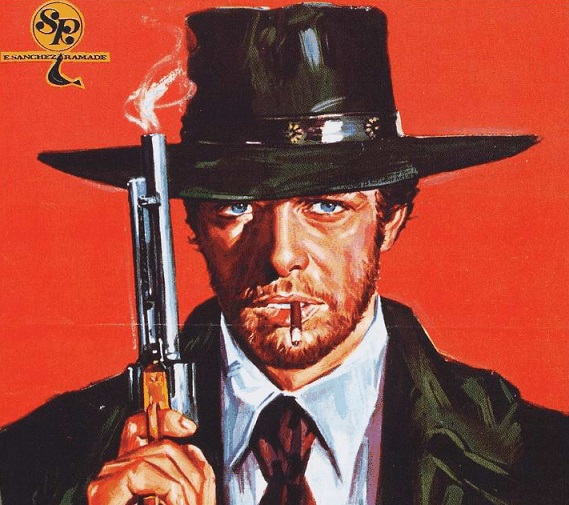 The Chicago Cinema Society at the Patio Theater is proud to present a special screening of the Spaghetti Western classic "If You Meet Sartana, Pray for Your Death" on Friday, April 5th at 10 p.m.! This 1968 film will be shown from the best color and condition 35mm print on the planet earth which was used for the Blu-Ray transfer! Do not miss your once in a lifetime chance to see this remarkable film in 35mm! Be there! More info below:
"If You Meet Sartana, Pray for Your Death" (1968, dir. Gianfranco Parolini)
After a stagecoach is robbed and the passengers murdered, a long and tangled series of surprise attacks a murderous double-crosses leaves the coach's strongbox in the hands of the killer Lasky. It is up to the legendary hero Sartana to track down the missing money and determine just who is ultimately behind the grisly robberies and killings. Like "Django," this film kicked off a long line of official and unofficial "Sartana" sequels, cash-ins and knock-offs, but this is the original starring the great Gianni Garko ("Il Boss," "Night of the Devils," "Cold Eyes of Fear") and Klaus Kinski!